The Dr. Elio Galán Doctor of celebrities, who was the cover of Hola Latinos in previous editions, attends Marjorie De Sousa's Cover Release Party.
Dr. Elio Galán is currently known as "Doctor of celebrities" and is one of the most renowned doctors of aesthetic medicine in the capital of the sun, considered an important public figure. The famous doctor performs altruistic work and also contributes to events such as the Hola Latinos Magazine.
For some time now, the celebrity Doctor has been developing educational work for patients on skin care, taking his knowledge to the most prestigious radio and television programs. It is very common to find the celebrity Doctor appearing at the main galas in the city of Miami. Such is the case that he was a sponsor of the prestigious Miami magazine "Hola Latinos" who had in this edition the beautiful actress Marjorie De Sousa.
Galán works in the beautiful "Galán Aesthetics" facility designed to offer an excellent service, where the fundamental priority is the patient. If there is something that characterizes it, it is to attend with love and professionalism to each one of them and offer their space and individualized treatment. He also works in the counseling and treatment of various international public figures who are part of his select clientele.
Dr. Galán was one of the guests at the Cover Release Party that took place at "The Trump International Beach Resort" in Sunny Isles Beach last Friday led by superstar Marjorie De Sousa and in which important celebrities and public figures also participated. from the world of entertainment as Myrka Dellanos.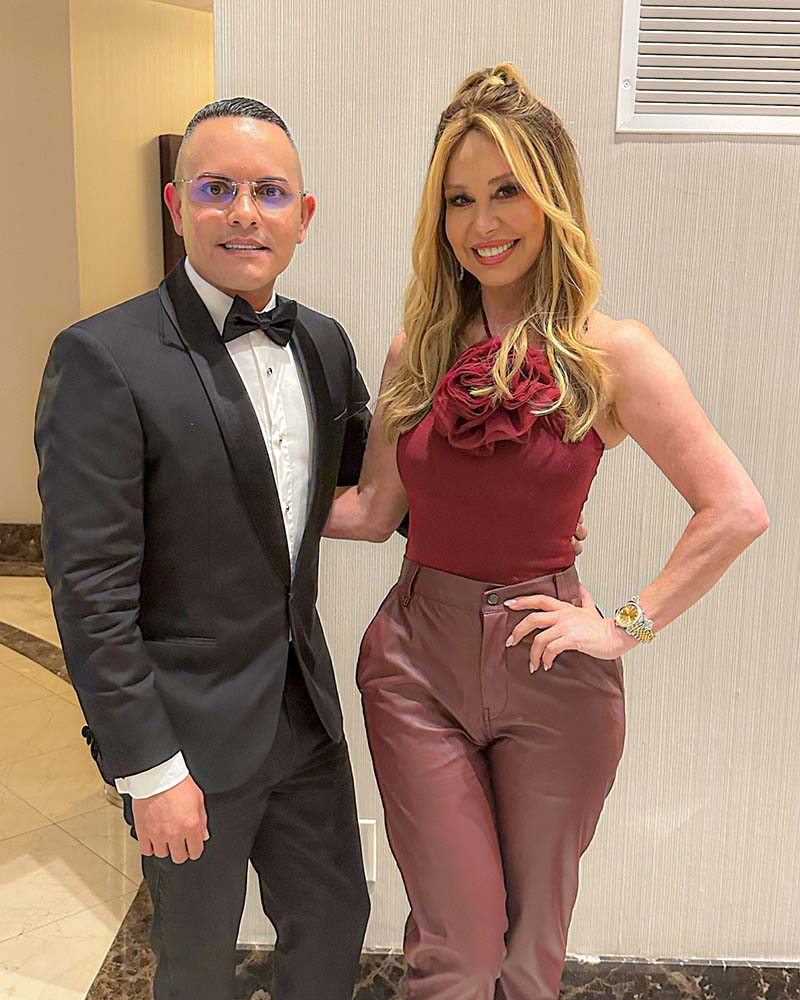 The Doctor of celebrities has had the privilege of gracing the cover of Hola Latinos in previous editions and it is common to find reports and notes about his beauty treatments in this magazine. On this occasion he is happy to have appeared as one of the official sponsors of the event where his business logo appears along with the other brands that contributed to the event.
At the event, the Doctor had the pleasure of sharing with many celebrities and meeting again with dear friends such as Natalia Cruz, Nancy Esteves (Editor of the Magazine), who always receive him with thousands of compliments due to his modesty and professional excellence. Through his social networks and Instagram account, the doctor also received comments from his followers, patients and celebrities he attends, so happy is he seen in one of his publications where he is seen enjoying the event of the aforementioned magazine .
There are many blessings that Elio Galán has received during this year as Doctor of Miami celebrities. Important international public figures have passed through his office, in addition to creating his own television space dedicated to beauty and many projects that are to come on national television.
Extracted from the news:
www.galanaesthetics.com http://galanaesthetics.com/